Pictures of us
This page contains pictures of the Teen Witch/Witching Hour staff.
Click on any picture for a larger version.
| | | | |
| --- | --- | --- | --- |
| | | | |
| Marcela | Milo | Misha (Michelle) | Marcela |

This website gets more traffic than your website.
I am available.
Donations needed:
Please send donations to:
Milo
P.O. Box 1361
Tustin, Calif.
92781
USA
MichaelM offers TeenWitch t-shirts.


free Witchcraft lessons
Free lessons on Witchcraft, ancient Goddesses, astrology, and nutrition. I will answer short questions on-line through TeenWitchdotcom at Twitter and in person in the Costa Mesa/Newport Beach area. I will teach you what you need to know to be a successful priest, priestess, or witch, including the ability to perform weddings and readings. For more information read Witchcraft lessons.
private and small group lessons
Contact Milo for information on private and small group lessons in Costa Mesa and Newport Beach, California. Tutoring in Witchcraft, chess, guitar, English grammar and writing, history, or computer programming. Low cost or free for the poor. Recommended donation of $25 an hour (or $15 for half an hour). Minors need written permission from parent or guardian. Send a self-addressed stamped envelope to: Milo, PO Box 1361, Tustin, California, USA, 92781.
A few recommended local services: guitar repair, Macintosh repair, raw food, recording studio, search engine optimization, and sign painting.
---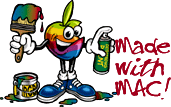 This web site handcrafted on Macintosh computers

using Tom Bender's Tex-Edit Plus

.

---
Copyright © 1999 Milo the Witch.
Last Updated: December 12, 1999