Oak is a tree and acorn is the fruit of the oak tree.
botanical information:
Botanical name: Quercus spp., especially Quercus alba (white oak)
Common name: oak
Use the botanical name when ordering seeds (bulbs, etc.) or when looking up information in the library. Common names vary by nation, culture, and region, and sometimes the same common name is applied to different plants.
Common name: acorns, gall nuts
Family: Fagales
nutritional information:
History: Oak is one of the best woods for cooking. It burns with a high heat that naturally preserves the flavor in food.
astrological correspondences:
Astrological planet: Sun


magickal correspondences and uses:

Solar spells: Oak (as an herb) may be used in as an ingredient or substitute for magick spells and formulas related to solar matters (healing, illumination, magickal power, physical energy, protection, success, and putting an end to legal matters). Be careful about substitutions for preparations that will be ingested or come in contact with the skin. These substitutions do not apply to medical uses. See the article on the Sun for a list of herbal substitutes for oak.
Magickal substitutions: Rosemary usually may be safely substituted for any herb in magick spells and rituals. Roses may safely be substituted for any flower.
Magical Uses

Protection, Strength, Wisdom, Health, Money, Healing, Potency, Fertility, Luck



information courtesy of


ritual uses:
Nine Woods: Oak is one of the nine woods traditionally placed in the traditional Celtic Druid balefire.
Nine Woods: Oak is one of the nine woods traditionally placed in the traditional Wiccan Witchcraft balefire. From one version of the Wiccan Rede: "Oak in the forest towers with might; In the fire it brings the God's insight."
ancient myths and beliefs:
The Oak Moon or Duir (D) Moon is the seventh month of the Beth-Luis-Nion Celtic (Druidic) calendar, running from June 10 to July 7.
The Romans believed that in the Golden Age humans ate acorns and the gods ate walnuts. Walnuts are therefore called Jupiter's nuts, or Juglans or Jovis glans.
Some herbs may be poisonious under some conditions. Exercise appropriate care.
Wild gathering: Avoid wild gathering. Some plants are endangered species. Some plants can be toxic just by touch. Even experts can make deadly misidentifications of wild plants. Please grow your own herbs in your own goddess garden.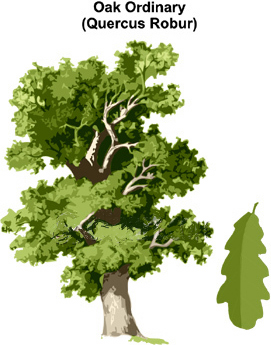 See also: acorn, herbs. and trees.