Avocados are a fruit and the tree that they come from.
botanical information:
Botanical name: Persea americana, aslo known as Persea gratissima
Common name: alligator pear, avocado, butter pear
French name: avocat
Use the botanical name when ordering seeds (bulbs, etc.) or when looking up information in the library. Common names vary by nation, culture, and region, and sometimes the same common name is applied to different plants.
Family: Lauraceae
origin:
Origin: Mexico, Central America, South America, and the Caribbean.
nutritional information:
Eat at least one serving of avocado per month, taking in account the season and local availability. For more information on healthy diet, see Goddess Diet Plan.
Avocados are an alkaline-producing food (measured by the ash content resulting from laboratory titration.
Avocados are a source of copper.
nutritional value per 100 grams:
Calories: 161 calories
Fat: 15 grams
Proteins: 2 grams
Lipids: 20 grams
Carbohydrates: 7 grams
high in Vitamin A
high in Vitamin B
high in Vitamin C
high in Vitamin E
high in Vitamin PP
17 minerals
Biotin: Avocados are a good source of biotin. Biotin helps keep skin, nails, and hair healthy. Other good sources of biotin include: chicken eggs, legumes, nuts, and soy beans.
Avocados are a food that increases sexual energy and enhances fertility.



selection:
Avocado has the number two (2) lowest pesticide load of 45 common fruits and vegetables studied in 2006 by the Environmental Working Group and is therefore a food that can be purchased conventionally-grown when organic isn"t available. The EWA explains, "While washing and rinsing fresh produce may reduce levels of some pesticides, it does not eliminate them. Peeling also reduces exposures, but valuable nutrients often go down the drain with the peel. The best option is to eat a varied diet, wash all produce, and choose organic when possible to reduce exposure to potentially harmful chemicals."
According to USDA and FDA tests on commercially grown foods collected between 2000 and 2005, avocado has a 1.4% (percentage) of samples tested with detectable pesticides, a 0.0% (percentage) of samples with two or more pesticides, an 0.0 average number of pesticides found in a sample, an average of 0.001 parts per million of all pesticides found, and 2 different pesticides found in use growing avocado. These toxic pesticides don't apply to organic foods.
storage:
Storage: Eat avocado within two days of purchase.
magickal correspondences and uses:
Gender: feminine (traditional western European magickal gender)
Magick food for love spells: Avocado is an appropriate food for love spells, such as the Aphrodite New Moon love spell, Hecate black candle love spell, or Isis Full Moon love spell. See the article on foods for more information on using food magick in spells.
Magical Uses

Love, Lust, Beauty



information courtesy of


health care uses:
Health Notice: Attempting to be an amateur doctor is potentially dangerous to your health. This web page is not professional medical advice. Nothing on this website should be considered as a substitute or replacement for professional medical advice. Persons should seek the advice of qualified health providers. Self-medication should not be used as a substitute for professional medical care. Please confirm all self-medication with your doctor or health care professional. See the article on healing for recommended healers.
external care:
Skin care: Avocados contain biotin. Biotin is an essential vitamin for fat and carbohydrate metabolism. A definiency in biotin can lead to dry skin and brittle hair and nails.

External skin care: Avocado in Great Skin Firming Night Cream: "Works by increasing your skin's vitality and sealing in moisture. With collagen to restore elasticity and Vitamin E for healing. Deeply penetrates to prevent excess dryness. With sesame oil, olive oil, apricot kernel oil, jojoba oil, avocado oil, squalene, kakui nut oil, aloe vera, Vitamin E, lemon balm, comfrey, sage, marigold, marsh mallow, teaberry, jasmine, cucumber, Vitamin A, and Vitmin D. Firming night cream is a heavy moisturizer that deeply penetrates the skin and will prevent excess dryness. This therapeutic vitamin and moisturizing treatment increases the skin's vitality and seals in the moisture, augmenting skin's resilience. Contains collagen which restores elasticity, and vitamin E which helps in healing the skin. Nourishes the skin as it firms. Apply before bedtime after cleansing and toning." Great Skin Firming Night Cream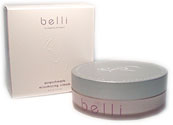 External skin care: Avocado oil in Belli Stretch Mark Minimizing Cream: "Stretch marks are noticeable scars caused by tears in the connective tissue. They result from rapid stretching of skin that occurs during pregnancy or weight fluctuations. Targeted treatment cream features darutoside, a healing plant molecule shown in clinical research to help minimize the appearance of stretch marks by 50%. Use after childbirth. Apply to stretch marks morning and night for four weeks, then once daily until desired results are achieved." Belli Stretch Mark Minimizing Cream
cautions and contraindications:
Toxic to animals: The American Society for the Prevention of Cruelty to Animals (ASPCA) Animal Poison Control Center has determined that avocado "has been reported as having systemic effects on animals and/or intense effects on the gastrointestinal tract." —ASPCA