Summary: Zeus is the Greek God of the sky.
names:
Greek name: Zeus
Roman name: Jupiter
Indo-European name: Dyeus
(NOTE: In addition to native variations by locality or over time, there are often several possible transliterations into the Roman alphabet used for English.)
Zeus is derived from the Indo-European God Dyeus. The name Dyeus meant "shine" or "sky".
basic information:
Zeus: Greek God of the sky, thunder, lightning, storms.
Zeus was the highest ranking of the Greek Gods. Zeus and his brothers overthrew the Titans. Zeus ruled over the earth and humans from the top of Mount Olympus.
Zeus controlled the weather. Zeus used the thunderbolt as a weapon.
Zeus was originally a Minoan God before being adopted by the Greeks. Zeus was merged with dozens of native Greek chief deities. This merger of deities was the reason that there are myths of Zeus with dozens of different Goddesses, nymphs, women, and other females.
Zeus' relations:
Father of Apollo and Artemis by Leto.
Father of Persephone by Demeter.
Considered by the Greeks to be the same God as the Roman Jupiter.
magickal information and correspondences:
Sacred candle color: gold
planet:
Planet: Jupiter

herbs (and foods) associated with Zeus:
myths and beliefs:


Europa and the white bull: Zeus saw Europa gathering flowers by the Mediterranean Sea and fell in love with her. Zeus appeared on the sea shore as a great white bull, gently walked over to Europa and knelt at her feet. Europa spread flowers on Zeus' neck and climbed on his back. As soon as Europa was on his back, Zeus (still in the form of a great white bull) rushed into Mediterranean Sea, abducting Europa, and carried her to the island of Crete. Once on the shore of Crete, Zeus returned to man-like form and had sex with Europa under a cypress tree. Europa became the first queen of Crete and had three sons by Zeus, one of which was Minos. In remembrance of his love of Europa, Zeus placed the shape of the great white bull in the sky as the constellation Taurus.
See also rape of Persephone.
holy days:
Thursday: Zeus is associated with Thursday.
May 14: "Zeus is the Father of Gods and Mortals. He is the controller of Storms, Weather & Fate of Mankind."—@LadyOceanStar on Twitter
other:
According to Plutarch, marriages required the protection of Zeus, Hera, Aphrodite, Peitho, and Artemis.
religious title certificate

Get a beautiful certificate declaring that you are a priestess, priest, high priestess, high priest, witch, or shaman of Zeus. This is a real religious certificate meeting government standards for conducting marriages and other ceremonies.
external links:
If you follow any of the links offered on this web site, no spell begging. Especially no love spell begging.

"The Abduction of Europa" by Francois Boucher (1703-1770). Painting (1734). (OUTSIDE LINK — PICTURE)
cornucopia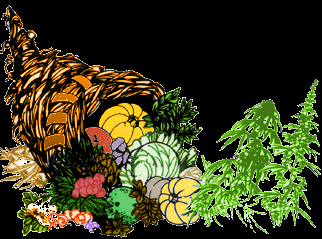 The cornucopia is a horn-shaped container overflowing with fruit, vegetables, and flowers. It is the symbol of fruitfulness, fertility, and plenty. It is from the horn of the goat Amalthaea, which suckled the infant Ammon-Zeus.
If you have a Zeus-related web page, please send the URL to Milo. Please indicate if there is a picture on your web page.