nutritional information:
Caffeine is a stimulant. Caffeine increases the production of the stress hormone cortisol. Increased production of cortisol weakens the immune system.
It is healthy to reduce the intake of coffee to no more than one cup a day. Even better to reduce t no more than a single cup a week or eliminate coffee drinking entirely.
Caffeine is harmful to the liver and therefore should be reduced or eliminated from your diet.
Caffeine replaced cocaine in the secret formula for Coca-Cola when the U.S. Congress outlawed cocaine in wine and soft drinks with the Harrison Act in 1914, part of the Christian campaign of imposing their religion on everyone else through the use of Prohibition.
external skin care: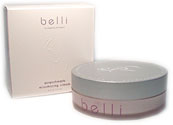 External skin care: Caffeine in Belli Stretch Mark Minimizing Cream: "Stretch marks are noticeable scars caused by tears in the connective tissue. They result from rapid stretching of skin that occurs during pregnancy or weight fluctuations. Targeted treatment cream features darutoside, a healing plant molecule shown in clinical research to help minimize the appearance of stretch marks by 50%. Use after childbirth. Apply to stretch marks morning and night for four weeks, then once daily until desired results are achieved." Belli Stretch Mark Minimizing Cream
cautions and contraindications:
Toxic to animals: Caffeine should never be fed to cats or dogs.