Ginseng is a plant and an herb.
botanical information:
Botanical name: Panax ginseng
Common name: ginseng
Botanical name: Panax quinquefolius American ginseng
Use the botanical name when ordering seeds (bulbs, etc.) or when looking up information in the library. Common names vary by nation, culture, and region, and sometimes the same common name is applied to different plants.
part used:
Part used: root (fresh or dried)
The part of this plant that is used is the root. Panax comes from the Greek for "panacea" meaning "all healing." In the Ginseng family there are American, Korean, Chinese and Siberian ginsengs. A Chinese text dating from the First Century A.D. describes ginseng as "enlightening to the mind and increasing the wisdom." Russian folklore promotes ginseng as a stimulant and immunity booster. Ginseng is believed to enhance physical and mental endurance, increase energy, reduce cholesterol, to support adrenal function, to reduce stress and regulate blood sugar.

—courtesy of Austin Nutritional research
magickal correspondences and uses:
Love spells: Ginseng flowers are appropriate for use in love spells, such as the Aphrodite New Moon love spell.
Magickal substitutions: Rosemary usually may be safely substituted for any herb in magick spells and rituals. Roses may safely be substituted for any flower.

Magical Uses

love, beauty, desire, lust, wishes, healing, protection



information courtesy of


health care uses:
Health Notice: Attempting to be an amateur doctor is potentially dangerous to your health. This web page is not professional medical advice. Nothing on this website should be considered as a substitute or replacement for professional medical advice. Persons should seek the advice of qualified health providers. Self-medication should not be used as a substitute for professional medical care. Please confirm all self-medication with your doctor or health care professional. See the article on healing for recommended healers.
external care:
External skin care: Ginseng root strengthens and conditions the skin.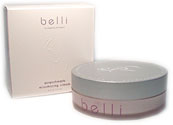 External skin care: Ginseng extract in Belli Stretch Mark Minimizing Cream: "Stretch marks are noticeable scars caused by tears in the connective tissue. They result from rapid stretching of skin that occurs during pregnancy or weight fluctuations. Targeted treatment cream features darutoside, a healing plant molecule shown in clinical research to help minimize the appearance of stretch marks by 50%. Use after childbirth. Apply to stretch marks morning and night for four weeks, then once daily until desired results are achieved." Belli Stretch Mark Minimizing Cream
cautions and contraindications:
Cautions and contraindications: American ginseng is believed to be safe.
Wild gathering: Avoid wild gathering. Some plants are endangered species. Please grow your own herbs in your own goddess garden (or window boxes).
See also: American ginseng and herbs